Living in Germany - Leverkusen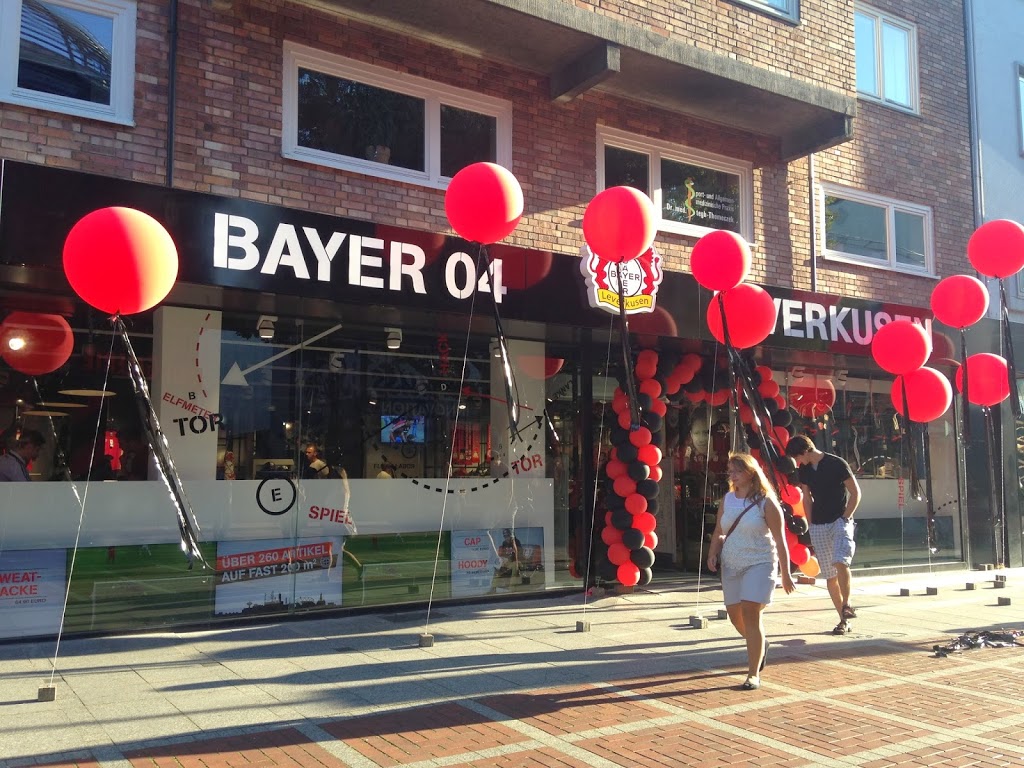 Now this is going to be a very picture heavy post but do take time out to read it okay (I painstakingly typed it leh lol give me some face pls haha).
So as mentioned, I am now on a work training programme for my new job and I have to spend a total of 6 months (give and take) overseas at the different plants that belong to my company's group.
First stop for training was Leverkusen.
Before I came here, I've never set foot on German soil before. Actually the last time I came to Europe was when I was 11 years old - 13 years ago! OMG - but we never went to Germany save for a German town near the Swiss border where I got horrified by the pork knuckle because it was the size of my 11 year old entire head and it was for 1 person's portion.
Most famous landmark in Leverkusen is the Bayer plant as well as the Bay Arena, home ground of Bayer 04 Leverkusen which is owned by Bayer la from the name.
Of course I had heard of Leverkusen before... Bayer Leverkusen lor. No 04 was mentioned or that I recall la.
Imagine my apprehension when I heard the plant was in Leverkusen and I had to stay here for 2 months because the list of places to visit on Tripadvisor was so dismal.
And as you can see, Bayer's history in Leverkusen goes a long way back from what I hear and the Bayer cross can be seen on most buildings in Leverkusen (see pic below).
Home was along Quettinger Straße (pronounced as 'strass-e' from what I can decipher from it) and there is a discount mart called 'Netto' as well as a Chinese restaurant about 5 minutes walk away from the apartment that the company had rented for me.
Chinese restaurant served pretty good food and buffet was only 14.90 euros per pax which is cheap given the huge variety of dishes they had there.
On my way to work and the ever so familiar ciggy vending machine I pass by everyday on the way to office (I don't smoke btw)
The commute to office was fairly accessible - walk 15 minutes and ta-dah, office liao!
So I walked everyday, rain or shine, to and fro to work and back home on Mondays to Fridays.
Home was a small but fully furnished apartment owned by a German man who lives in the apartment below mine while his mother lives on the first floor.
Think a semi-detached with 3 floors but each floor has its own door and lock. Oh, and they have a basement too to do the laundry.
A glimpse of what was my home for the past 2 months:
Living room that had a sofa bed and... tv with German channels only OTL
Place where I hang my keys everyday by the door
My bedroom
The nicely decorated toilet
Kitchen
I spent tons of time at home because I obviously have no friends in Germany (nearest one was my primary school friend in Munich but that's like..... on the other side of the country wtf. Going there is as expensive as 300 euros by train or plane) and the colleagues in office didn't really ask me out after work or on weekends because it is simply not German culture to do so.
I had one colleague who constantly worried about me and asked me out on weekends to kill time or go drinking, bringing me all around to the places of interest and all so I was very grateful to have made a good friend there. Thank you God for bringing her into my life! :)
I also fell sick during my 2nd week there plus it was too cold to go out for me T.T became totally a weak person who cannot withstand even 12 degrees in the German autumn weather.
Of course, spent my Sundays at home to nua and do my housework + wash the laundry or watch my Korean dramas pre-downloaded onto my iPad using the office's wifi.
Sadly, as I explained in an earlier post, I had no wifi available in the apartment.
That was probably the worst thing about the apartment even though I had a USB stick given to me by the owner to surf the net.
Hello, 1 GB for 30 days how to survive!? Grrrrrr. Which explains why the past 2 months this space has been collecting dust and cobwebs.
Anyway, there is only 1 shopping mall in the central of Leverkusen called Rathaus Galerie.
It's very conveniently located near the train station Leverkusen-Mitte which is where I go to take the trains to Köln or Düsseldorf so most of the times on weekends if I do not want to go to other cities, I will come here to walk around and stock up on my groceries lol. I will talk about all the food I buy every week later on.
Remember how I said Bayer 04 Leverkusen is the only thing I know about Leverkusen?
Their flagship store is here outside the shopping mall where I chanced upon 2 of their players one day after work.
Quite sad to say I don't recognise them. I'm sorry :(
I even texted the bf to ask who they were because men should be able to recognise the soccer players right?
This idiot told me to just take their autographs (because they were signing autographs for people) but I was quite pai seh because I didn't know who they were leh haha.
There are not much places to eat around in Leverkusen, not even breweries but we did go out and have some food within the town itself.
At a bar along the Rhine River
From the Thai-Indian food at the basement of Rathaus Galerie. I obviously ta-baoed this back home la but it'll do too haha.
At this Italian restaurant my dad loved so much he went back for 4 consecutive days minimum to eat
Anyway I spent alot of time cooking in Leverkusen because...
I didn't want to go out and eat western food everyday
Wanted to save money
Cannot speak German so it's quite bad for me to go out and attempt to order food (usually I ask for English menu if they have it)
Ok la the real reason is: no friends la very sad to eat all alone :(
When I went crazy at Rewe supermarket
I mostly buy bits and pieces of food from the Netto at the corner of my street and at the Rewe supermarket in Rathaus Galerie.
And here's the food gallery lol.
Rice dishes lol
When I got adventurous and decided to cook fries at home
Salad prepared by yours truly and the linguine bolognese
Homemade kaya toast + soft boiled eggs a.k.a want to act like Ya Kun/Toastbox
When I was sick and cooked porridge for myself. Sick alr still have to cook for myself lol wth.
Homemade chicken shredded macaroni and pre-made lasagna that I bought at Rewe and throw into the oven to cook
Chicken rice made with the chicken rice paste from Prima Taste! :D nom nom nom nom
And finally.... pandan cake from Bengawan Solo that my German colleague who transited in Changi Airport bought for me because I was sad and homesick :)
If you've survived thus far, thanks for reading it lol.
I hope the pictures all look awesome in some ways.
Leverkusen is really not as ulu as what people make it out to be.
I kept complaining to my friends that it's such a kampung area but to have so many stores like Pandora, H&M, C&A etc in the Rathaus Galerie is very good already!
Plus, the place I am living in now in Switzerland is more ulu than Leverkusen lol. So cannot complain already.
All in all, I liked Leverkusen and it'll hold a special place in my heart where I spent most of my days there in Sept & Oct 2013.
Till the next entry, annyeong! :D